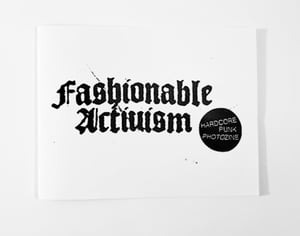 $

8.00
Photo-zine consisting of live gig shots between 2010-2012 taken in Chicago and New York.
Bands Featured:
Broken Water, Cülo, Male Nurses, Merchandise, Perdition, Pukeoid, Rational Animals, Running, Sucked Dry, Wiccans, Xeno & Oaklander.
Edition of 25.
Screenprinted, Hand-Stamped Covers & Numbered
20 Pages (4 Color, 16 B/W) 8.5" x 6.5"
110lb Cover Stock
70lb Text Interior Stock